Traeger P.A.L. Pop And Lock Cup Holder
Grill up, sip. Smoke meat, sip. When you're sitting with two or three appetizers, turn it up a notch – all with your drink by your side in the P.A.L. Cup holder.
ALWAYS READY TO LEND A HELPING HAND
The P.A.L. Pop-And-Lock™ Accessory Rail lets you customize your cookspace with an array of attachments that you can arrange however you like. From tool hooks to storage bins, set your grill up the way that suits your cooking style.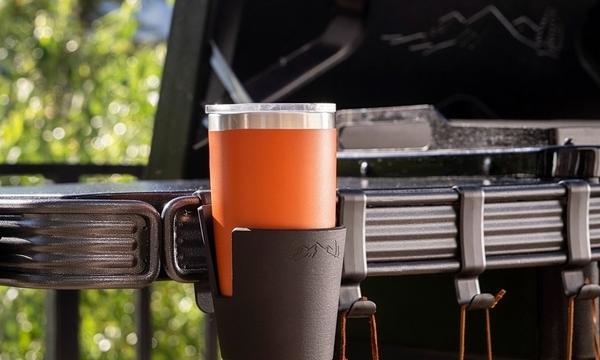 FEATURES:
Attach your cup holder to any P.A.L. compatible grill
Keep your beverages close, but out of the way
Standard plastic cups and 12oz cans and bottles fit perfectly
Dimensions: 4.75L x 3.75W x 4.75H
Shipping
Shipping on all orders in the United States will be based on your location and calculated during checkout.
Customer Support
All returns must be arranged with our Customer Service Department and be assigned a Return Authorization (RA) number. Contact us or call (330) 468-0303
Secure Payment
Our SSL help protect your sensitive information such as credit card details—by making them private and confidential—from being stolen by malicious users over the internet.
30 Days Return
Our Return Policy makes it easy for you to return your new, unused products for a FULL REFUND. We ask only that you pay for the return shipping.